Letter Writing Fundraiser
 All players need to get and turn in letters for the letter writing fundraiser.  Please find coach Bartlett to get your letters and turn them in to coach as soon as possible.  All players will be responsible for 10 letters, please contact coach Bartlett with questions.  GO BEARS!!!!
 
Parents and WB Football Fans, a reminder; the link to purchase all of your WB Nation Gear and Apparel will be back up on our site in August. Check back then to grab all of the White Bear Football apparel you will need this year!
Varsity Home Game Events!
Mark those calenders WB Nation! We have some great events planned to accompany our Varsity games this season.
Home game on September 11 will be our Hall of Fame Night and the Tackle Cancer Event.
Home game on September 18 is our Youth Appreciation Night as well as the WB Football Canned Food Drive.
Get the Orange and Black ready for October 9...it is Homecoming!!
GO BEARS!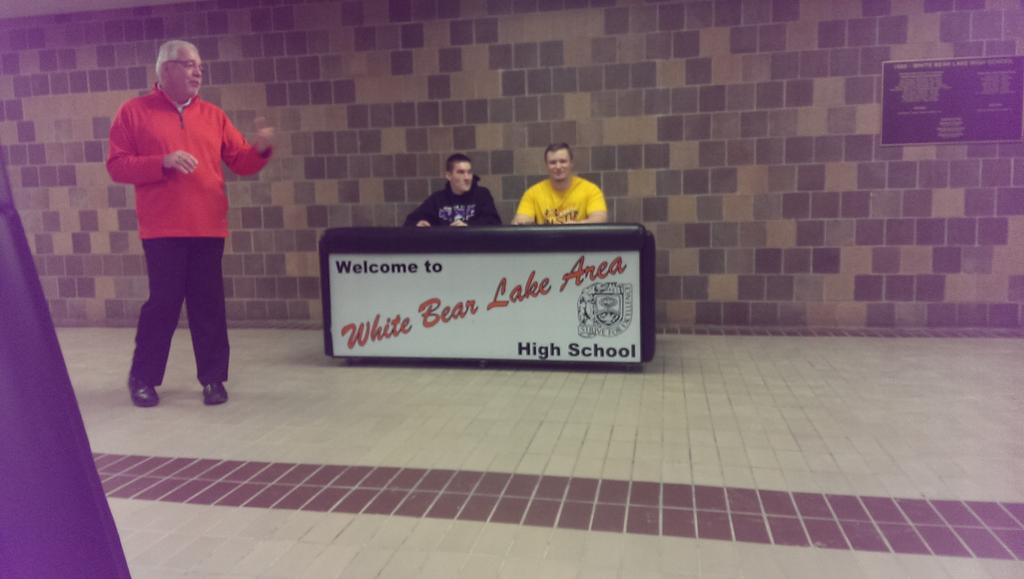 Winter Newsletter is out!

Winter Newsletter
Here is our 2015 winter newsletter. Please contact coach Bartlett with questions.
2015 WINTER NEWSLETTER.doc
Microsoft Word document [46.0 KB]
Several awards were given out at the banquet last night, congrats to the following award winners:
TEAM MVP: Brendan Whalen
BIG O: Brendan Whalen
BIG D: Connor Hubbs
Will to Win: Colin Zellner
Special Teams MVP: Mitch Maw
Most Improved: Ryan Langer
Scout O: Terrance Johnson
Scout D: Kyle Cirreli
2015 Captain: Matt Lemay
All Conference:
Connor Hubbs
Colin Zellner
Marcus Gilmore
Andy Lockwood
Brendan Whalen
All Conference Honorable Mention:
Jake Olson
Tyler Steffen
Easton Perron
Ryan Langer
Justin Baker